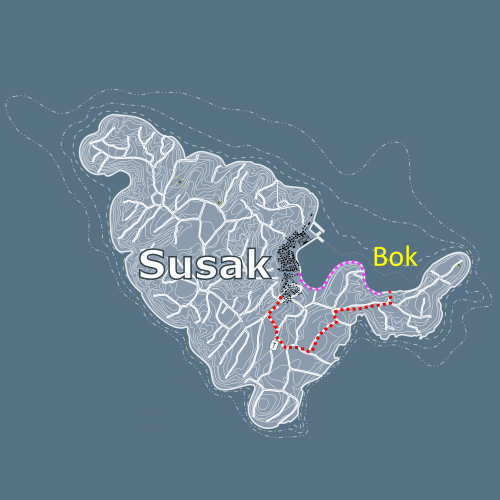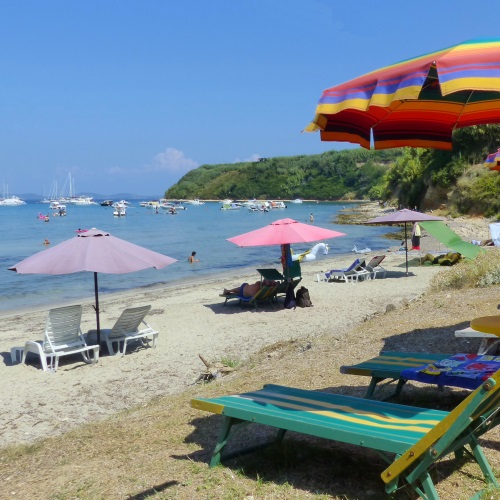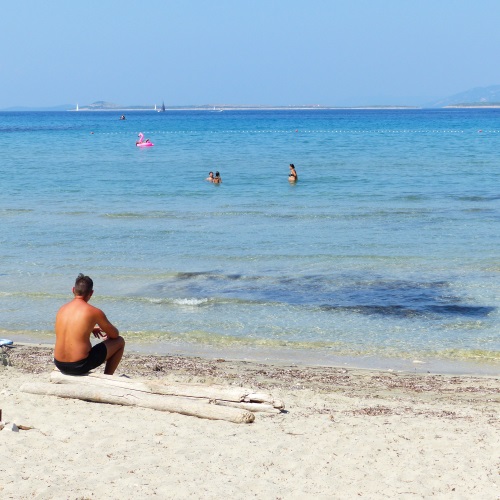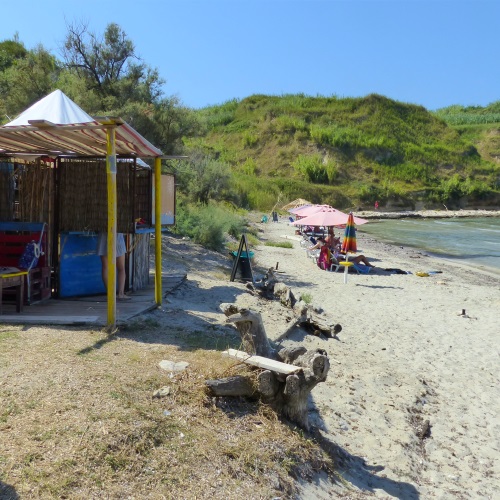 Bok Bay
Bôk is just around the corner from the Spiăza and both have a lot in common: shallow water, soft sand,a lot of people. Unlike around Spiăza, on Bôk you there are no houses, bars or any kind of shops.
From time to time there's someone renting beach umbrellas and chairs, but that's about it. Usually there are over a dozen yachts anchored just outside the bay and twice as much small boats inside it. It's a popular destination for people coming by boat for a one-day trip from Mali Lošinj.
Bôk was always considered an nudist beach.
Info
type of beach: sand
water depth: very shallow
swimming knowledge required : none
children friendly: yes - great for small kids
privacy: none
Warning - dogs are not welcome
Dog owners should are warned that dogs are not welcome at beaches in the Bok i Spiaza bay. Other people will not only give you an evil eye but will probably openly complain and may become confrontational.
If bringing a dog to the beach is a must then go to some of less popular beaches, such as the ones west of the port. You should be fine in Baldarka bay since it's never crowded!
Getting there
From upper village follow the path past the cemetery, then head down the paved road. When the main road starts sharply descending take the road on the right (left from the shed). Walk for another 10 minutes until you reach a crossing on which you can see bays from both sides of the island. There take the path on the left which is heading down.
From lower village go left and walk along the coast for 10 minutes - it's just around the corner.