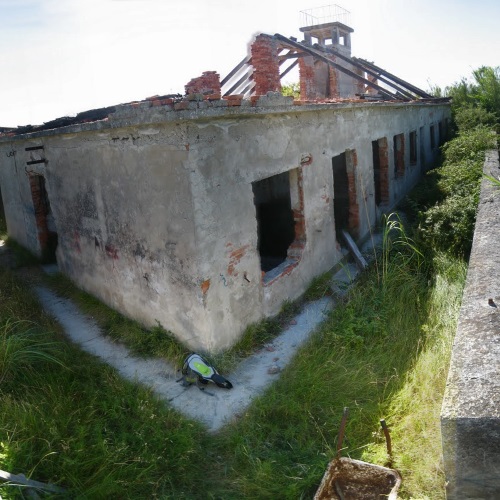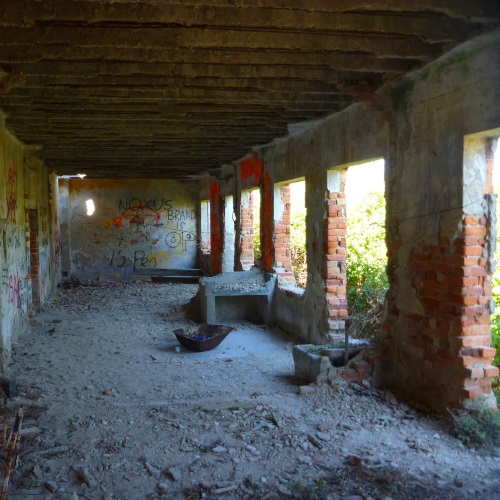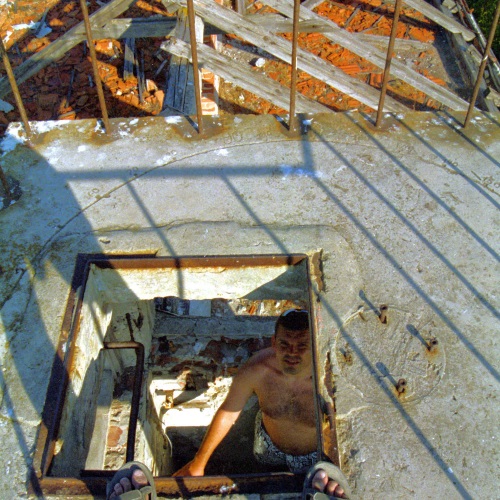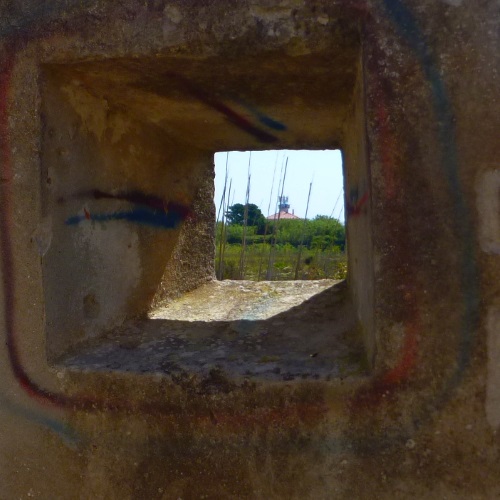 Abandoned military outpost
The observation outpost is maybe 10 minutes away from the lighthouse. It was built by the Yugoslav army somewhere in the mid 20th century. It served as early warning post for the military base in Mali Lošinj in case Italy invaded Yugoslavia (back then all the surrounding countries were considered potential enemies).
The building or what's left of it is surrounded by a 3-meter wall (10 feet). Inside there are a couple of rooms: offices, kitchen and sleeping quarters. In the center of the building there's a small watch tower on which can be climbed from inside of the building (which is not safe - some of the bars are loose). The building was deserted probably deserted once the army bought radars.
Today the building is used by the locals as a shelter for sheep. Meadow in the area which surrounds the outpost is full of narrow paths leading in all directions. They were made by sheep, so it makes no sense to follow any of them.
To get there head for the lighthouse. If you are coming from the upper village, you should be able to see it on your left as you approach the lighthouse. If you are coming from the lower village, you need first to get to the lighthouse and then just follow the path. After 2 minutes you should see it right in front of you. On the way from the lighthouse to the outpost you will need to cross a wooden fence - don't worry, it's there just to keep the sheep in.
For more info on this subject make sure to watch the Abandoned military outpost video.