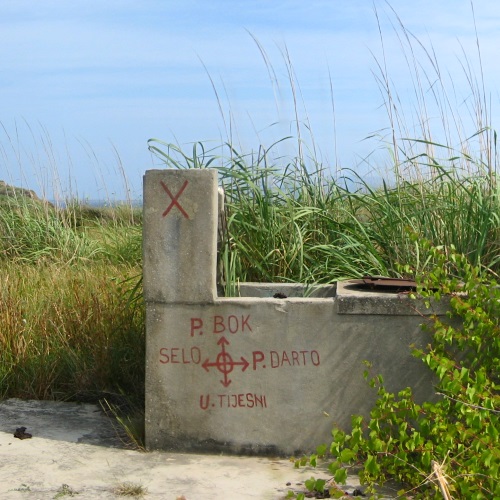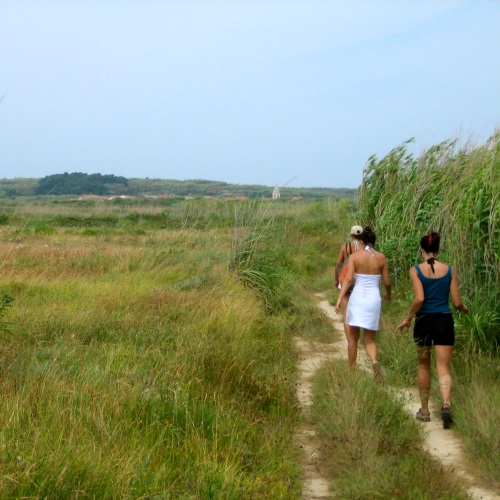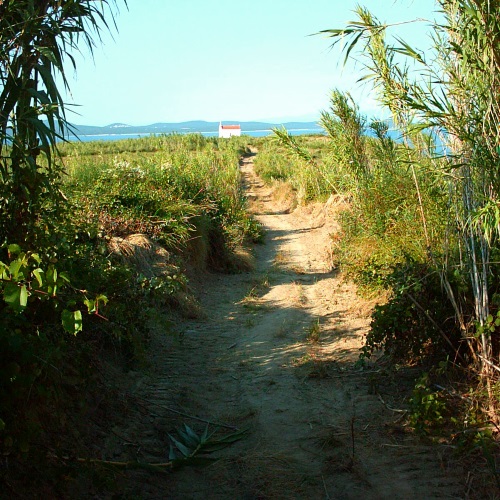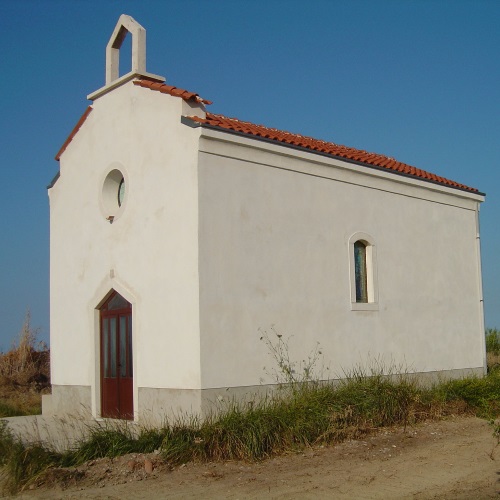 Hike to cape Darto
Darto is the name of Susak's most eastern cape. Right at the cape there's Blessed Virgin's chapel. By walking along this easy trail you will see coves on the eastern part of the island and get to know paths leading to those coves. You will also have an opportunity to visit the local cemetery.
Info
Trail length: 5.25 km
Walking time: 1-2 h
Difficulty: easy
Take with you: shoes or firm sandals for walking on rocky terrain, drinking water, camera
Directions
You begin your trail in the upper village, from where you head for the cemetery. When you reach the cemetery take the paved road on the left. Walk for about 200m and exit the road by taking the fourth path on the right and then after 3m turn left. Follow this path for 2-3 minutes until you reach a narrow clearing on which four different paths cross - from there you will see the sea on the both sides of the island. At the clearing continue straight. After another 5-10 minutes you will reach the chapel at cape Darto.
Behind the chapel there are a few more paths leading to viewpoints at the edge of the plateau. From these viewpoints you can see the lower village, Mali Lošinj and in the distance islands east of Susak.
After a short brake and taking some pictures head back along the same path which took you to the chapel. When you reach the narrow clearing turn right downhill in the direction of the Bok cove. There you will be able to take a swim and have a drink in a bar on the right.
After this second brake continue walking along rocky coast on the left side of the cove. After 5-10 minutes you will reach the lower village. You will end your walk at the Emigrant's club, where you can have a cold beer or a juice.
GPS
Along the way there's a hidden geocache. For mora info on geocaching click here.
If you're really into GPS stuff, you can even download a tracklog, which will guide you along the way.