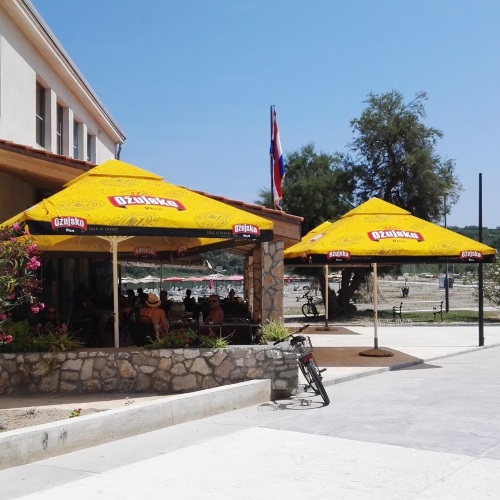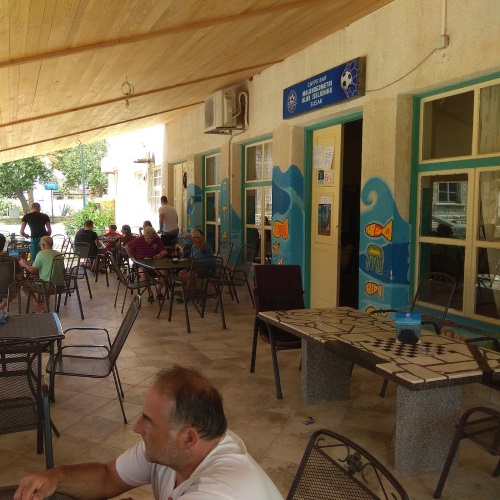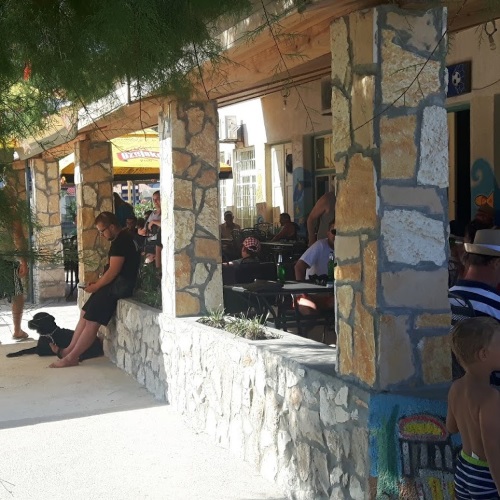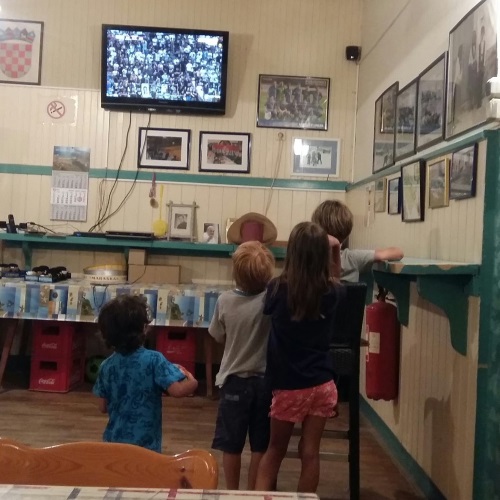 Emigrant's club
Cheep drinks and sometimes lousy service are the trademarks of the Emigrant's club. One might say that these two things are the key part of it's charm. The club if founded by the people who have immigrated to the United States.
Although the club is offically called Susak Futsal Club, it has very little to do with with futsal or football for that matter … except of course for a TV allways tuned to a football match.
There are a few long wooden benches and large desks on the outside and a few simple desks on the inside. There is not almost any decoration, if one doesn't count a few photos of important events hanging from the walls. Except for the favorable prices and relaxed atmosphere, one of the great things about this place is that it's right on the beech. Visiting this place is a must - don't leave the island without having at least one drink there!
Location
It's on the main street across the street from the school. It shares the same building with the post office and infirmary.
Contact
Address: Susak bb
Telephone: +385 51 239 101
Business hours
Every day from 09:00 to 23:00