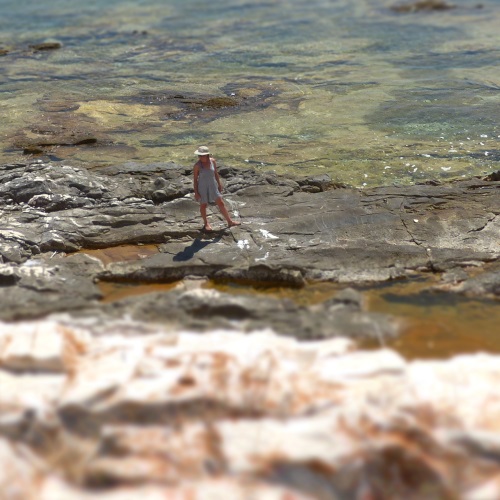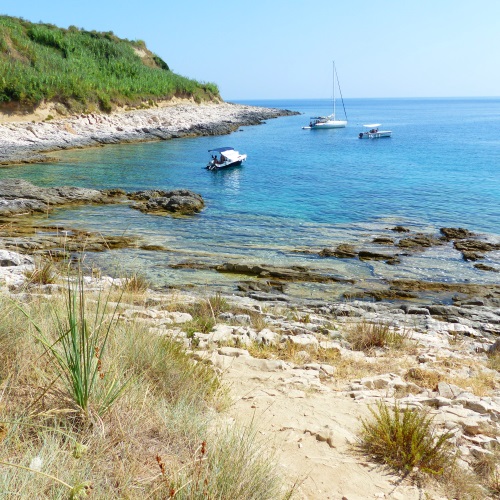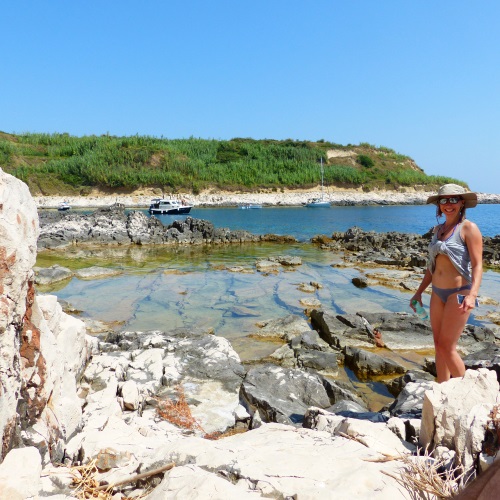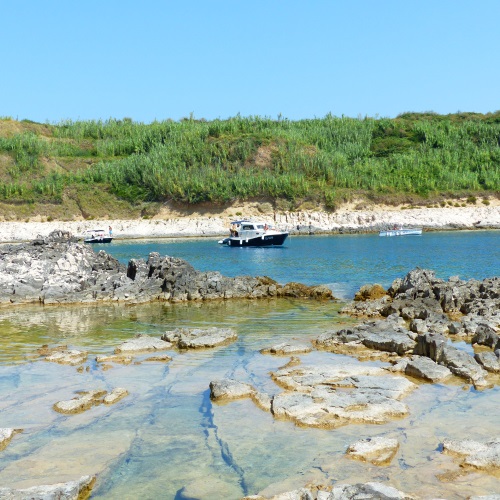 Tijesni Bay
Bay of Tijesni is located on the opposite side of the island from the bay of Bok. This beach is famous for it's many warm shallow ponds and beautiful bottom, which makes it ideal for scuba-diving.
Due to it's southern orientation, this bay offers no shade … none at all. To escape the sun here people use driftwood and tarps to construct makeshift gazebos.
Note that the rocks in this bay can be very sharp, while the bottom can be lined by sea urchins. So be careful and wear aqua shoes!
Info
type of beach: rock
water depth: from 1 up to 10 meters
swimming knowledge required : for good swimmers only
children friendly: yes - 5 years or older
privacy: ok
Kako doći do plaže:
From upper village follow the path leading to the Bok bay. When you get just above the bay of Bok instead of turning left, turn right and follow a narrow path downwards.
From lower village first get to the Bok bay, then take the path leading uphill. When you reach the top go right and after 5 meters turn left onto a narrow path leading downhill.