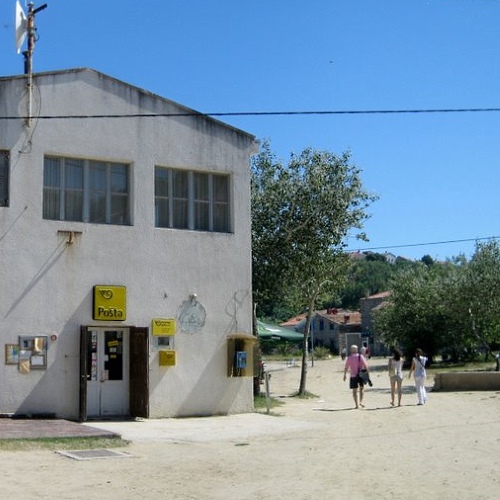 Post office
Post Office is located across the street from the school. There's a big yellow sign on the wall so you can't miss it.
In the post office one can send letters or telegrams, buy stamps and postcards, use a public phone. They even sell stuff like fishing equipment, cigarettes, play dolls, and a bunch of other stuff which has little to do with post.
Not many houses own a telephone land line, although it's quite useless for the people just visiting, since the whole island is covered by the cellular signal of both operators.
Financial services
The post office does the following financial services:
exchange office
Western Union
debit card cash withdrawal (ATM)
Contact
Address: Susak 96A
Telephone: +385 51 239 118
Business hours
From Monday to Friday from 09:30 to 13:30
Saturdays closed
Sundays closed