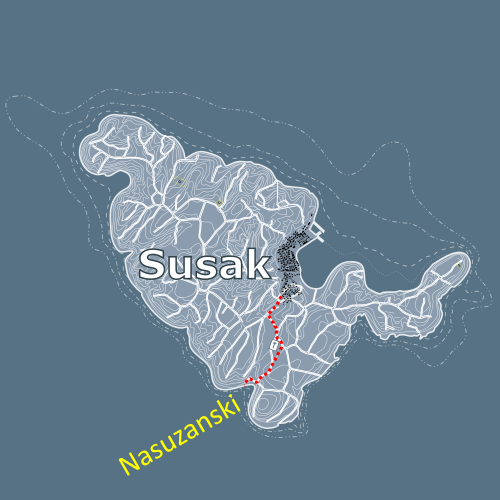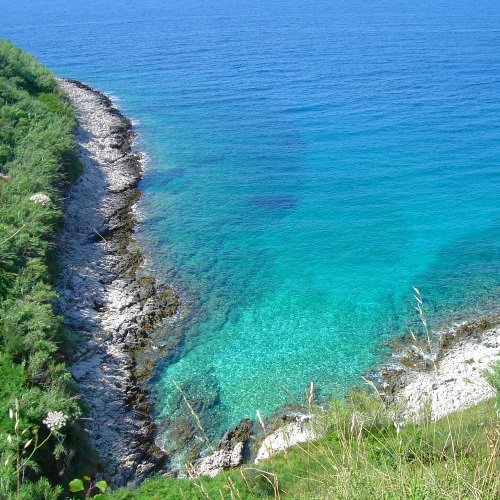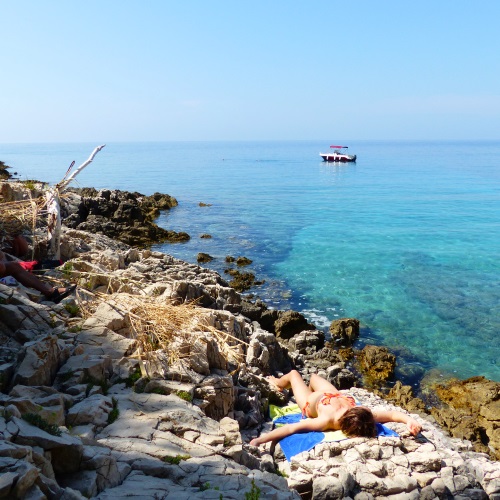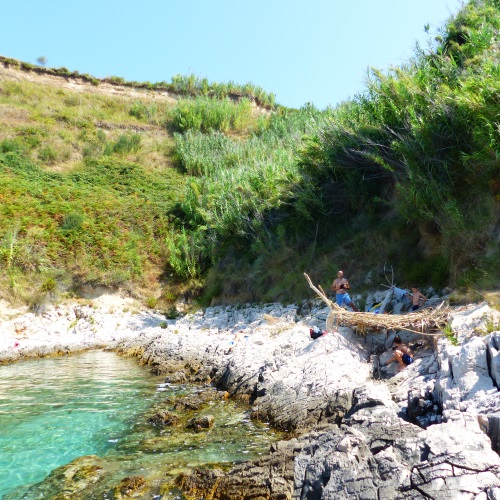 Nasuzanski Bay
Nasuzanski in Croatian literally means on tears, where tears symbolize the purity of the water. The view from the cliff above this cove reveals where the inspiration which lead to such a poetic name came from. The intensity of the blue color of the see enriched by the glitter comming from the white sand at the bottom will make everyone dizzy from enchantment.
In the far end of the bay you can find a lot of junk washed off by the see. Somebody went into trouble of building a little house from all this junk. Although the shore is very sharp here, you can still find a place where you can lay down.
In the 80-es this cove was used as a film set for children's movie called Waitapu. On the hill above the cove a whole fortress was built. However, since it was built from sand and wood today there is no trace of it.
Info
type of beach: rock
water depth: from 1 up to 5 meters (16 feet)
swimming knowledge required : basic to good
children friendly: no
privacy: ok
video: bay Nasuzanski from the air
Getting there
From upper village follow the path past the cemetery, then head down the paved road. When the main road starts sharply descending take the road on the right (left from the shed). Walk for another 10 minutes until you reach a crossing on which you can see bays from both sides of the island. There take the path on the left which is heading down.
From lower village go left and walk along the coast for 10 minutes - it's just around the corner.