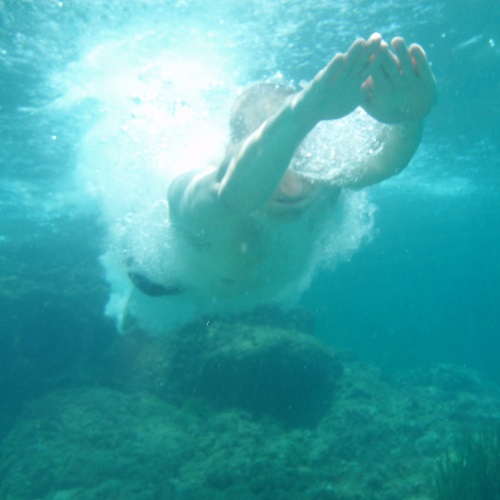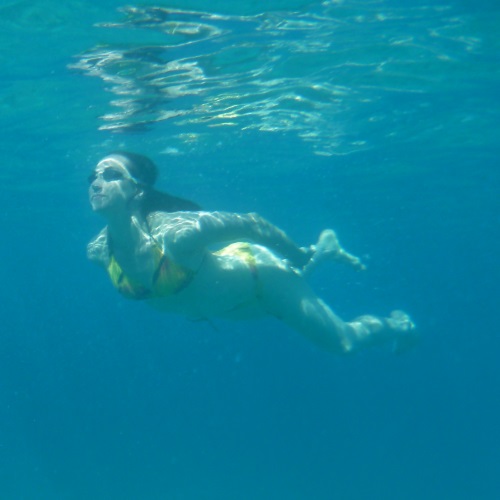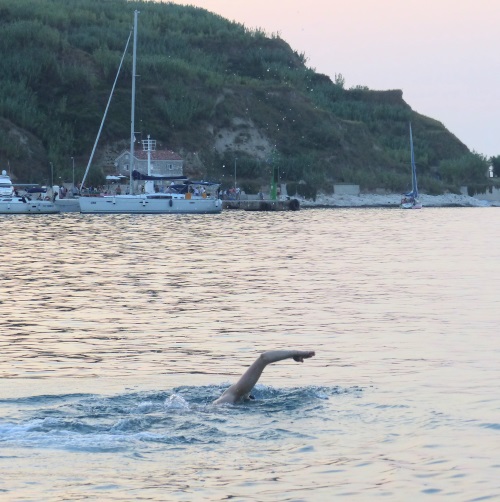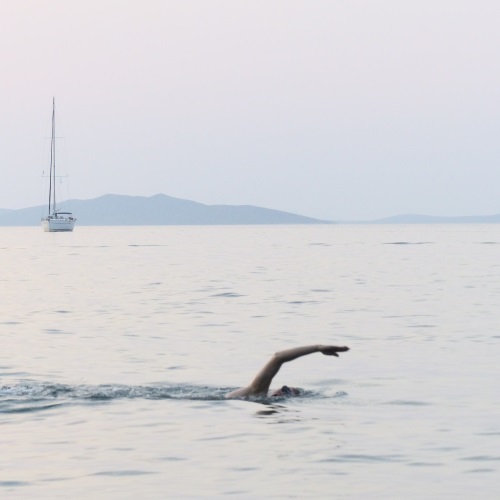 Swimming
When it comes to swimming Susak is ideal for novice wanting to learn this skill.
Beeches such as Spiaza or Bok are perfect for learning the first strokes.
More skilled swimmers can have a nice training by swimming along the coast from Bok bay all the way to Punta Valica.
The north west side of the island is offers accessible shore, almost none-existing water currents and relatively shallow water with bottom covered by nice silver sand interlaced with patches of posidonia see grass - a nice thing to gaze at during a long swimming trainings.
For more information have a look at page about Beeches.